Nama J2
Cold Press Juicer
Juicing Made Easy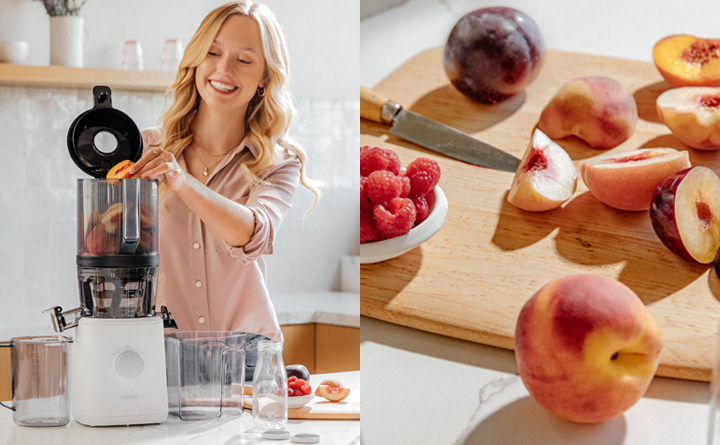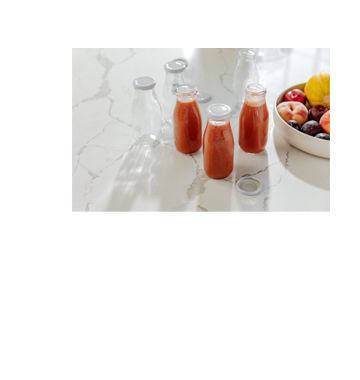 Why Juice?
Nourish
Our goal is to help more people enjoy the benefits of consuming more plants. Drinking juice can boost your health, reduce cravings, give you more energy and help increase your immunity.
Radiate
Turn your fruits and vegetables into superfoods (vitamins, minerals and phytonutrients) that are easily absorbed by the body. Let your health shine.
Sustain
To keep a habit or a ritual, it has to be simple. Small steps add up. Wellness rituals are those small daily steps to help you maintain a healthy body, a calm mind and more.
Juicing Made Easy
Save Time With The Nama J2 Juicer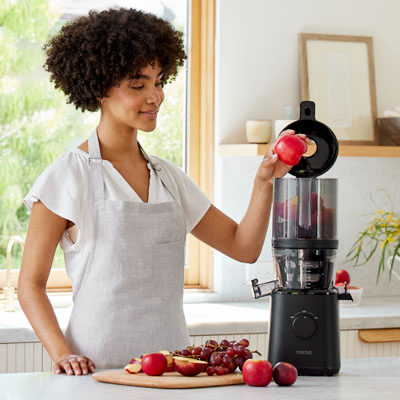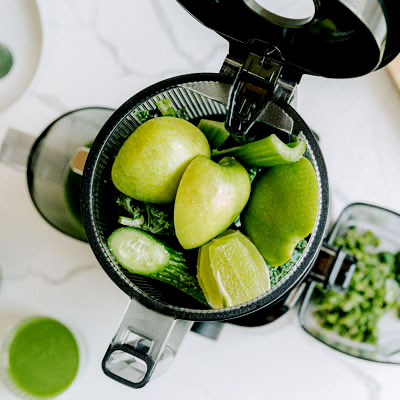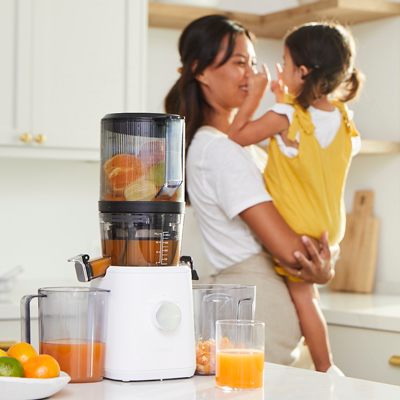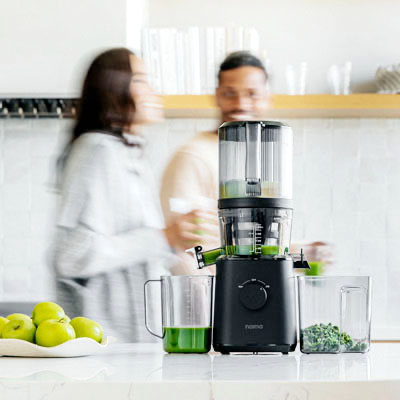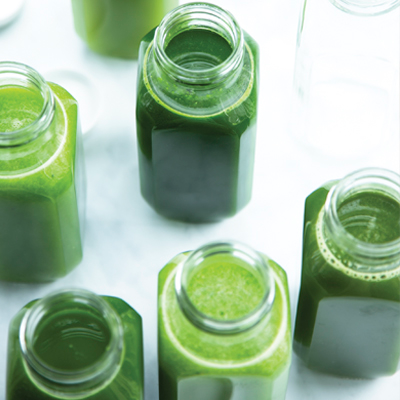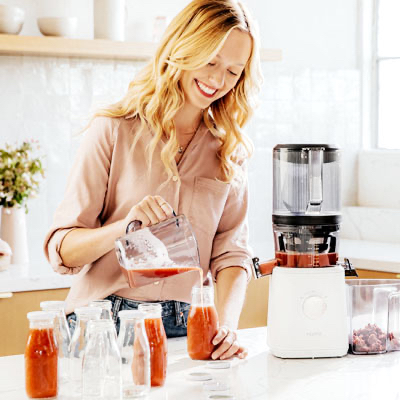 Add whole or large pieces of fruit or veggies into the juicer. Our new hopper technology cuts and loads produce for you, so you no longer need to feed one ingredient at a time.
Load your entire recipe and walk away, allowing you to multi-task in the kitchen. Make a delicious juice in minutes.
Save time making large batches of juice for a family or for the week. You can easily prep your next juice while juicer is doing the work.
J2 Juicer Benefits
THE DIFFERENCE IS IN THE DETAILS
A New Way of Juicing
The J2 difference is in the way you juice. With most juicers you feed ingredients one at a time; with the J2 you load once and walk away.
Great Flavor
The auger's slow pressing speed keeps nutrients intact by minimizing oxidation and heat generation, preserving the natural flavor and nutrients in your juice.
Easy to Clean
Juicing is easy and enjoyable when your juicer is simple to clean. The J2 is designed with specific features for fast and effortless cleaning.
Multi-Functional
Makes juices, smoothies, soups, sauces and plant-based milks. Two strainers allow you to make much more than juice.
More Juice
The J2 yields up to 60% more juice from the same amount of ingredients than with traditional high-speed juicers. Save money by getting more juice from your produce.
Family Friendly
The J2 Juicer continues to have safety features so children enjoy juicing. Family time and shared experiences help shape our wellness journey.
New Colors
Check out these new color options: white and black. The sleek design offers a stunning look on your counter.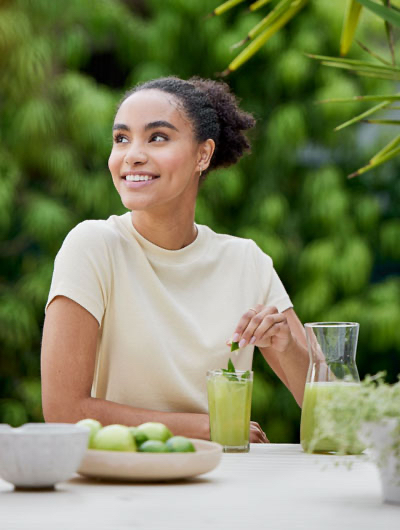 Nama J2
Europe Model
Cold Press Juicer
$550
15 - Year Warranty
2 years on parts
Fast Shipping
Average Delivery in 1-6 Days
200+ Countries
Check Your Country in the Checkout
Meet the Nama J2
Explore Our Videos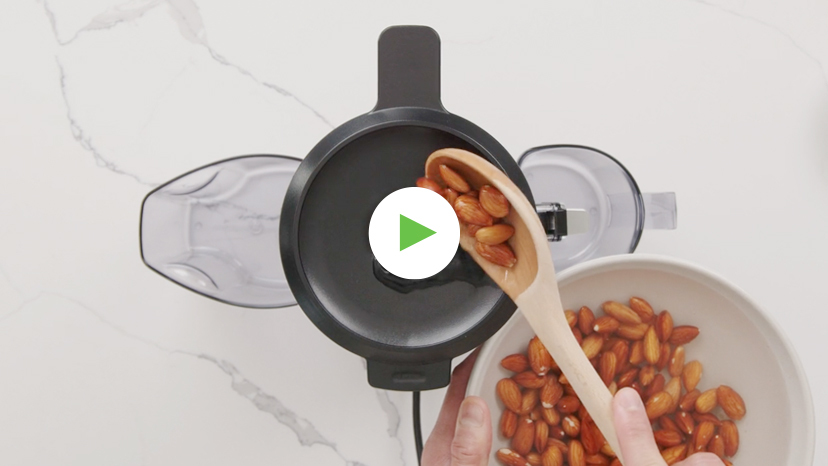 Almond Milk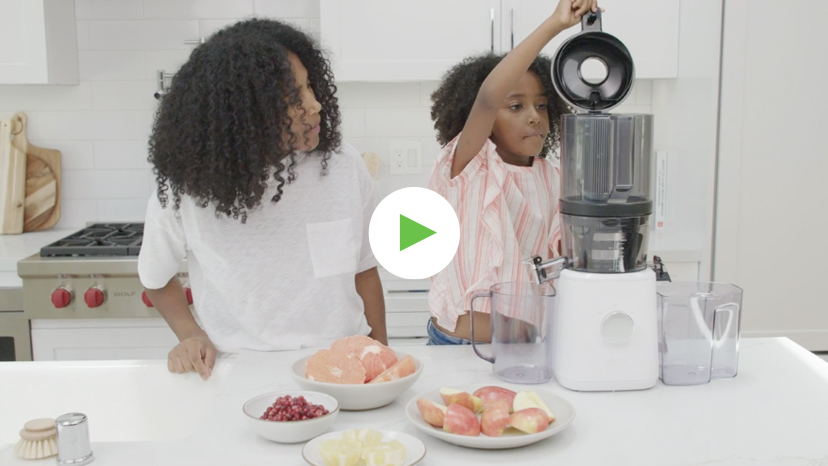 Pomegranate Punch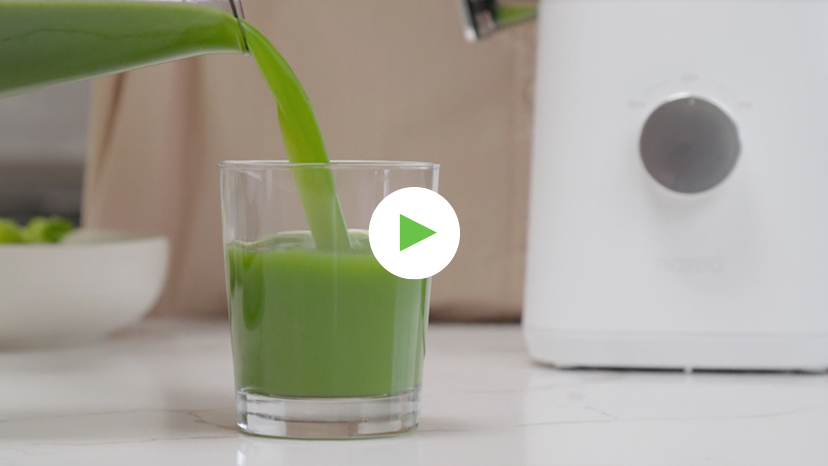 Green Juice
Quick Comparison
SEE OUR JUICERS SIDE BY SIDE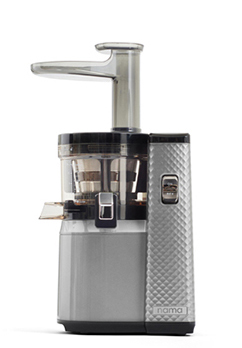 VITALITY 5800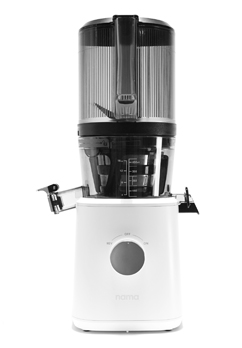 J2
Nama J2
Europe Model
Cold Press Juicer
$550
J2 Product Details
Juicer Base
Power cord (detachable)
Chamber
Hopper
Hopper Lid
Spinning Brush
Auger
Juice Container
Juice Container Lid
Pulp Container
Juice Strainer
Smoothie Strainer
Pusher
Cleaning Brush
Recipe Book
User Manual
Quick Start Guide
Our materials are food safe and BPA-free.
Hopper: ABS
Chamber: Tritan
Auger: Ultem
Strainer: Stainless steel, Ultem
Base: ABS
Our packaging and printed materials are FSC Certified and printed with plant-based inks. They are recyclable and compostable.
Product - Cold Press Juicer
Model - J2
Model Number - SJ200
Rated Voltage - 230 - 240 V
Rated Frequency - 60 Hz
Rated Power Consumption - 200 W
RPM - 50 rpm
Power Cord Length - 55.1 in (1.4 m)
Motor - Single-Phase Induction
Fuse - 250 V 8A
Weight (Chamber Set Included) - 12.1 lbs / 5.5 kg
Dimensions - W 9.8 in (249 mm) / L 9.0 in (229 mm) / H 17.7 (451 mm)
Free Shipping! We happily offer free domestic ground shipping on all orders within the 48 contiguous US states. Expedited shipping is available to most regions. Hawaii, Alaska, US Territories — We offer our discounted shipping rates through FedEx, UPS and DHL without any mark-up on our end.
International Shipping:
We have partnered with DHL to offer our lowest cost and quickest delivery to our international customers. Please note: Import duties and taxes are not included in the shipping price. All international orders are subject to the receiving country's import fees, duties and taxes, which are paid to and set by your home country's government and will be charged by your local postal carrier (DHL) prior to delivery of your order.
Nama J2 Cold Press Juicer product comes with a 15-year warranty on the motor and 2-year warranty on all parts from the date of purchase when utilized for normal and intended household use. Read More.
We believe you will see the value and feel the benefits of using your Nama Cold Press Juicer every day that we are happy to offer a 30-day satisfaction guarantee trial period. If you are not completely satisfied with your purchase of Nama product(s) from namawell.com, you have 30 days from the date of shipment to return your product for a full refund. Read More.
Nutrient Dense
The end result is delicious, nutrient dense liquid gold to hydrate and nourish my cells in a matter of minutes without all the leg work a typical juicer needs.
Nut Milks
Today I brought some of that almond milk over to my friend's store, and when she tried it, she asked what I did differently. I replied, "New juicer...?" She said it was reaaaally smooth and called it 'milk from the heavens!
Best Taste
I can't get over the flavor. It's café quality!
Wow - Very Easy
It is so easy to use, it's great for my husband who loves making smoothies but never felt confident enough to make juices until now. Juicing has never been easier with the J2 and has completely transformed the juicing world as we know it.
Easy
If there's been anything holding you back from getting a juicer—time, prep, or clean-up—this solves those issues and more.
Morning Habit
It's easier than ever to start my mornings off with a fresh batch of juice while also getting breakfast ready for my son.
Easy to Clean
The new latch on the bottom makes this the easiest juicer I've ever cleaned!
Multi-task
While it's working away, I can do other stuff – make coffee, check emails, etc. Saves time!
Less Prep
You took out the prep time. This is the best Juicer I've used in 22 years. Nama blew me mind away. I could not have imaged this!
Great for Juice Cleanses
Batching is made easy because it juices on its own while I prep for the next recipe or batch.
v