Drink a Rainbow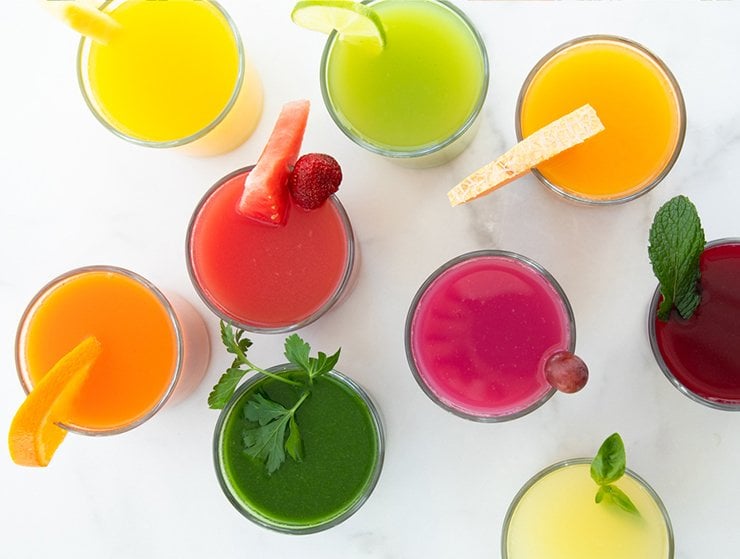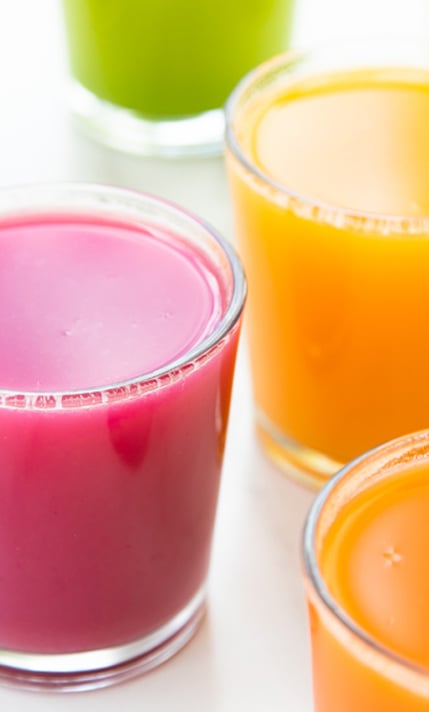 Some examples of gorgeous color from the garden: kale, carrots, lettuce, apples, beets, parsley, peppers all help generate health and wellbeing
We all could try a little harder to include more vegetables and fruits in our daily meal planning. Eating a plant-based diet has been linked to lower risk of heart disease, stroke and some cancers. But only one in 10 Americans gets their daily recommended 5-7 servings of vegetables and fruit. Juicing is a fun and easy way to add more fresh produce to your diet. Juicing floods the body with micronutrients that are easily digestible, so your body will get more of what it needs with less food. Juicing a variety of vegetables and fruit in the many colors of the rainbow will provide more vitamins and nutrients than eating one type or color of produce.
The more colors you add to your plate or to your juice recipes from fruits and vegetables, the more micronutrients you'll consume. Fruits and vegetables fall into different color categories: green, red, purple, blue, orange, yellow, and white. Each color carries its own set of unique disease fighting chemicals called phytonutrients. Getting a wide variety of phytonutrients is said to be helpful in keeping our body running smoothly. When we try to rotate the fruits and vegetables that we eat by color throughout the week, month and season we get a vast array of phytonutrients along with loads of different vitamins and minerals. Drinking and eating the rainbow helps keep our nutritional intake diverse and optimal. Plants with natural colors of the rainbow, grown from good soil, nourished by sunlight and water, not tainted in a lab or dyed unnaturally, are the healthiest foods on the planet.
Some examples of gorgeous color from the garden: kale, carrots, lettuce, apples, beets, parsley, peppers all help generate health and wellbeing
Choosing a selection results in a full page refresh.
Press the space key then arrow keys to make a selection.