Articles
How to Throw a Summer Juice Party
Summer is a great time to celebrate with juice—the weather is warm, the fresh produce is abundant and you don't have to turn on your oven to get something delicious. You can opt for nutrient-rich, delicious snacks and drinks when entertaining, whether it's in your backyard or at a summer beach house.
Here are tips to help you host any summer get-together from a block party to brunch—plus the recipes to go along with the theme to get you inspired.
Why Social Gatherings Are Good For You
First, let's talk about why hosting or attending gatherings is good for your health. A lot of people feel connected to a variety of people and causes online. In fact, about 72 percent of Americans use social media, according to the Pew Research Center.1 But online relationships are not the same and many times can mask feelings of loneliness and isolation.
So instead of spending your summer on Instagram, consider hosting something simple to get to know your neighbors or connect with friends and family. Gathering together is truly good for your soul, and it doesn't have to be elaborate or center around highly processed, junk foods and alcohol.
"Specificity is a crucial ingredient," writes Priya Parker in her book The Art of Gathering: How We Meet and Why It Matters. "The more focused and particular a gathering is, the more narrowly it frames itself and the more passion it arouses."
Below are party ideas to connect in person, plus 8 fresh, seasonal fruit-and-vegetable-based recipes that you can easily feature at any kind of summer party—big or small.
Juice Party Themes & the Recipes to Make
1. Ice Cream & Sorbet Social
What could be more fun than hosting a tasting of sorbets and ice creams? All you need is some decorative cups or bowls for serving and spoons. If you don't want to make everything from scratch, buy your favorite dairy or non-dairy ice cream flavors and pair them with homemade sorbet recipes that you can make in your Nama J2 juicer with our new Sorbet Attachment. You can put out a few different bowls and fill them with fresh or frozen fruit, coconut flakes, granola, nut butters, chocolate chips, chia seeds, hemp seeds, or nuts like almonds, cashews or pecans so they can have fun with the toppings.
Want to make your own sorbet?
Learn more about our latest accessory for your Nama J2.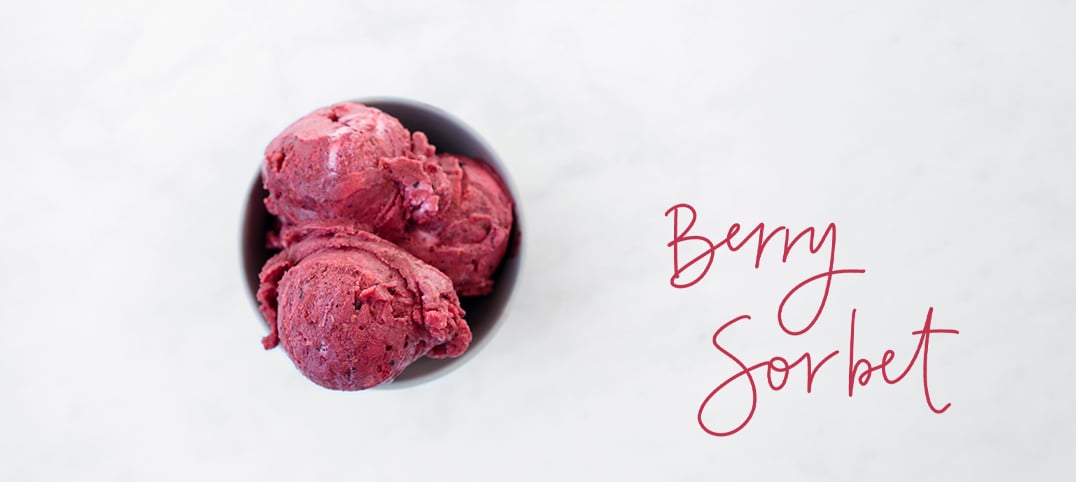 2. Garden Party
If you took our May gardening article to heart, then you may have a bountiful garden to show off. Let your guests sit and sip among your fresh cucumbers, lettuces or whatever veggies are growing. Be sure to provide shaded areas and sunscreen if you're hosting a day party or citronella candles and bug spray for an evening event. You can also consider offering shawls or fans, depending on the weather forecast. Feel free to cover your tables in floral or vegetable tablecloths and decorate with some simple mason jars filled with flowers from the garden. These fruity sangrias are the perfect drinks to serve, along with whatever seasonal nibbles you enjoy from cucumber sandwiches to a veggie tray with your favorite dip. If you have an abundance to share from your garden, send everyone home with a tiny basket of produce.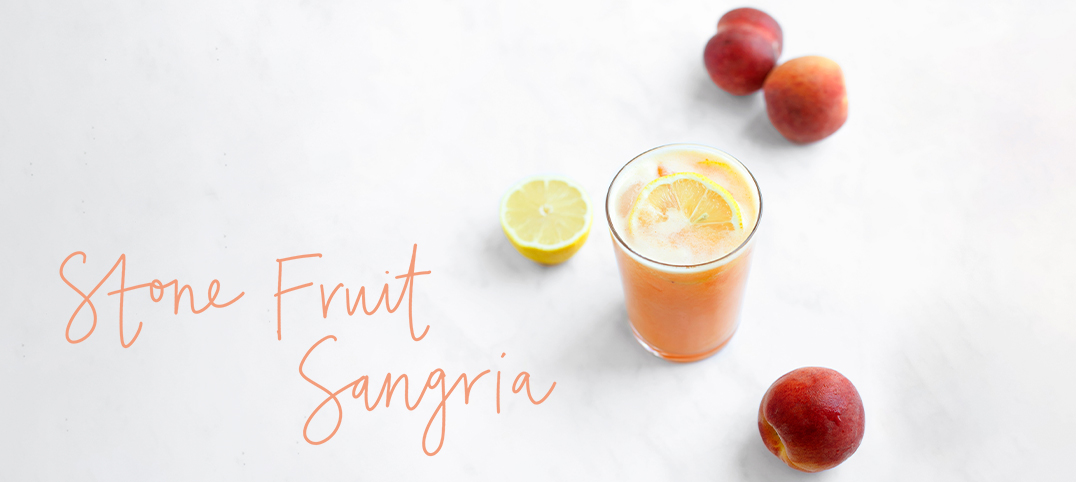 3. Pool Party
A pool party is always a great idea on a hot summer day. Guests can lounge on fun pool floats and pool noodles, eat veggie burgers from the grill and sip on refreshing mocktails. Don't have a pool? Pack up your party supplies and floats and invite friends to join you at the nearest lake or watering hole. Either way, these mocktails are refreshing drinks to serve along with snacks like rainbow fruit skewers or homemade veggie chips.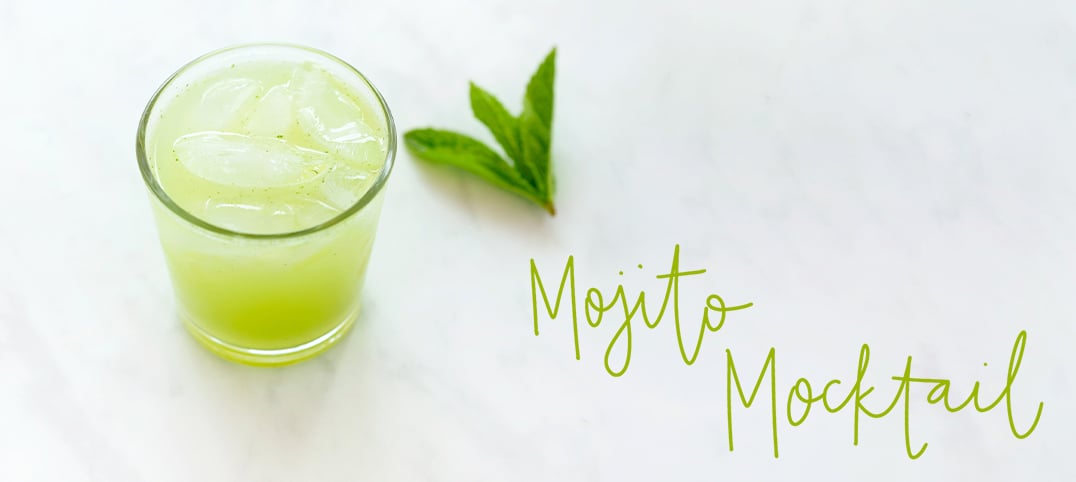 4. A Fruity Fiesta
Fruit is abundant in the summer and it can easily become the theme of a party. Decor and party supplies with fruit on them are usually easy to find this time of year too. You can slice fruit like watermelon and strawberries into bite-sized pieces and put them out on skewers or popsicle sticks for your guests to enjoy. Fill a water carafe with water and pomegranate seeds for a refreshing touch. You can even use those pomegranates to make a refreshing mocktail. If you can't find pomegranate seeds, replace the little gems with watermelon instead.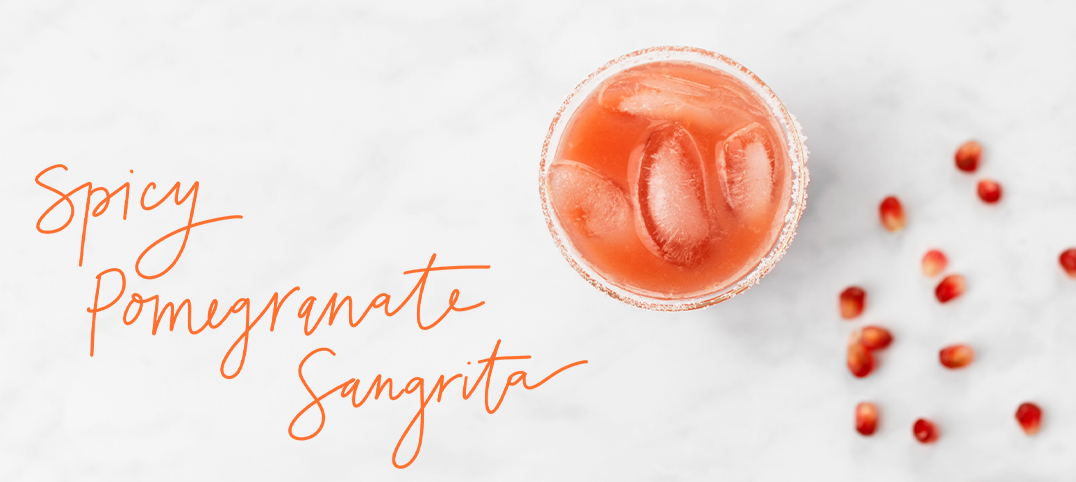 Spicy Pomegranate Sangrita Recipe >
5. Tropical Party
Transport your guests to the tropics! You can have a beach theme with your party supplies or pick your favorite tropical fruits to decorate with like pineapple, coconuts or mango. Add lanterns and bright colorful flowers to your table to decorate along with sea shells, starfish or sand dollars. The star of this party are the tropical fruit drinks. You can serve up this mocktail, and don't forget to add mini umbrellas to these drinks.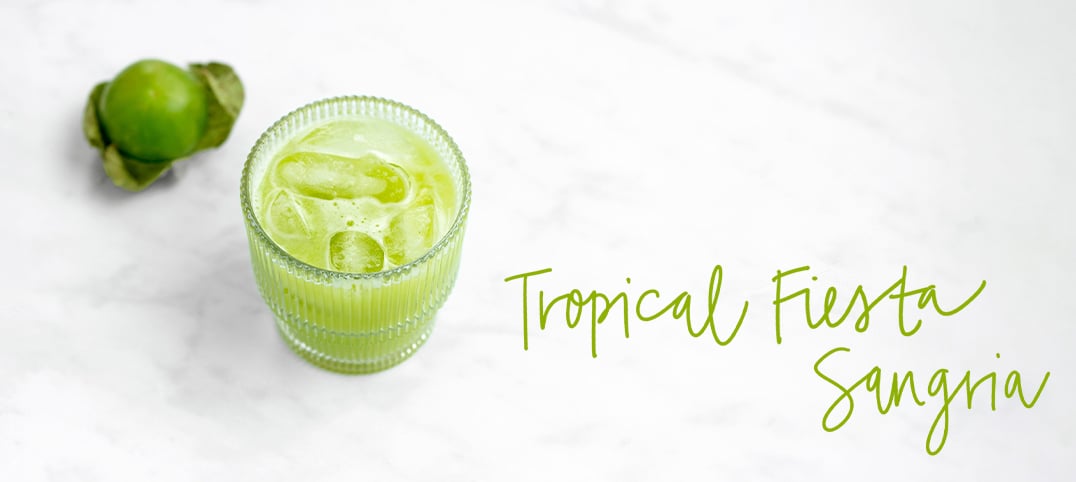 Tropical Fiesta Sangria Recipe >
6. Brunch
Don't like to stay up late? Host brunch so you can socialize and still enjoy your zzz's. You can easily customize this menu for any dietary preferences. If you're hosting vegan friends, try coconut yogurt parfaits with homemade granola. Gluten-free friends might enjoy a veggie frittata or homemade GF muffins. Everyone will of course love a mimosa bar. You can make your juices ahead of time and set them out on a drink cart so each guest can pick their favorite flavors. You can also make this Bloody Mary Mocktail.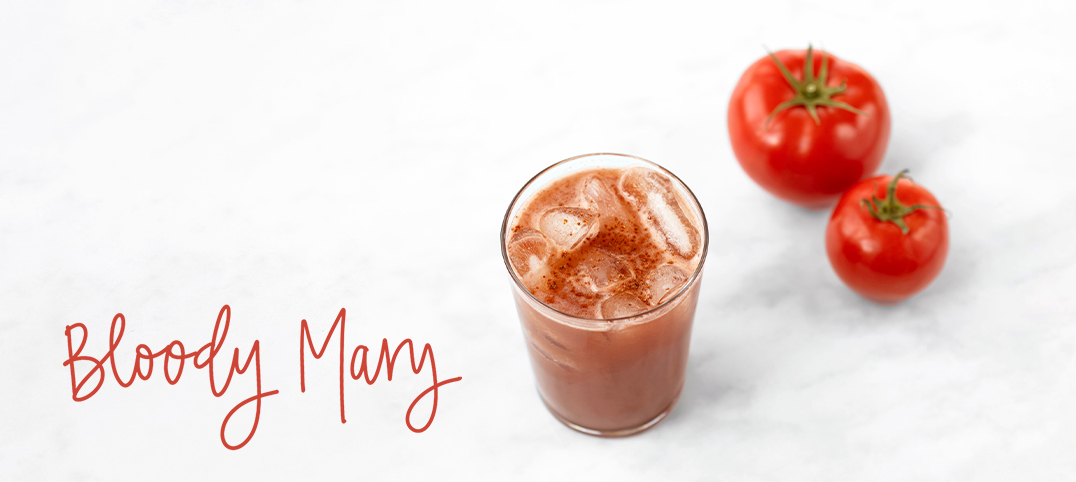 7. Spa Day
When you want to pamper your friends, try hosting a spa day at your place. Start by setting the mood for relaxation. Find a peaceful spot in your backyard or porch. Put on a tranquil, calm playlist with relaxing music in the background. Maybe set out some candles or string lights. Tell everyone to come over in their comfiest robe or PJs. Set out face masks, non-toxic nail polish or cucumber slices for a cooling eye mask. These green juice popsicles are the perfect refreshing snack to serve, along with fruit-infused water and an assortment of cubed melons or dark chocolate. Herbal bath bombs would make the perfect party favor.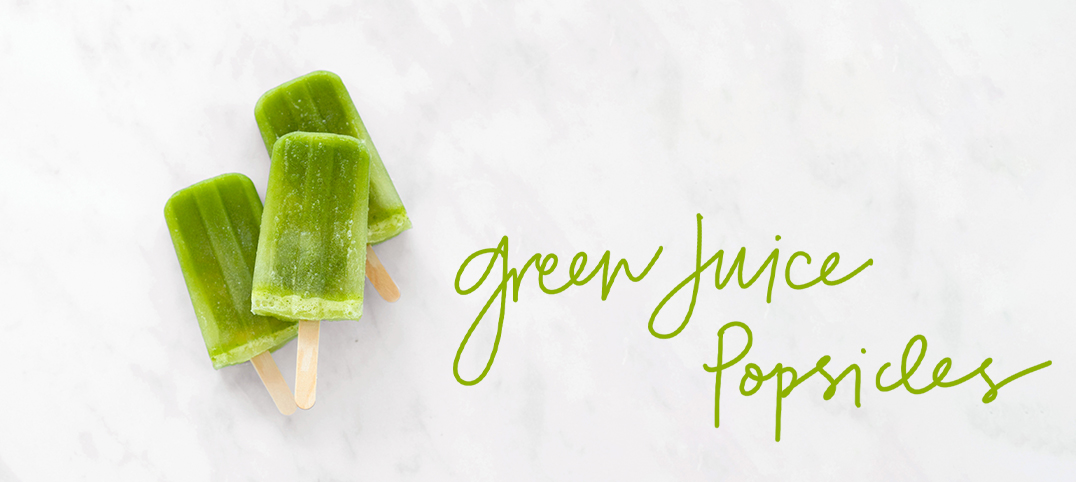 Green Juice Popsicles Recipe >
8. Lawn Games
An outdoor game night is a great way to host your most competitive friends or neighbors. You can set up all kinds of game stations in your yard including horseshoes, bocce ball, giant jenga, badminton, cornhole or ring toss. This casual party theme goes great with a cooler of your favorite sparkling water to keep everyone hydrated along with a signature drink like this Sangrita Sunrise.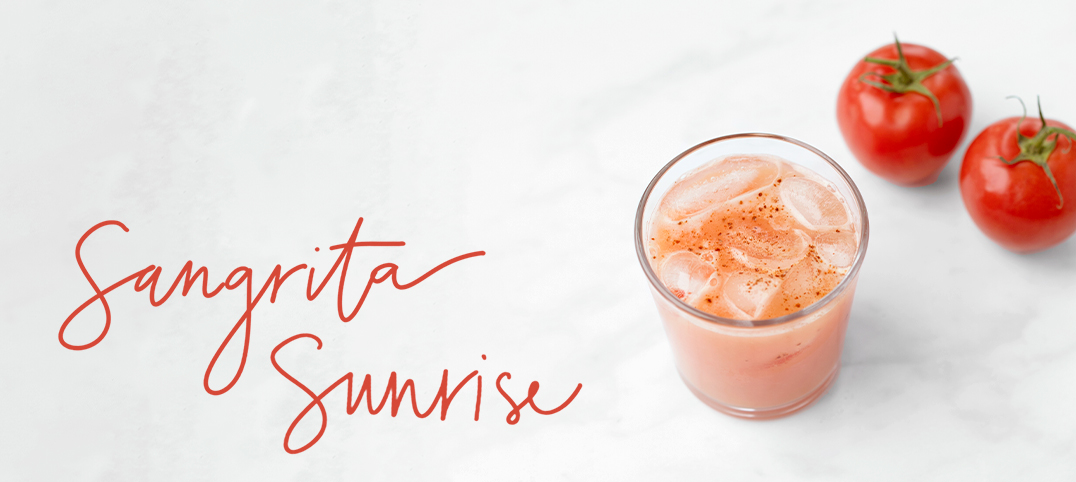 Our Favorite Produce Available in July
Here's our guide to some of the best seasonal fruits and veggies this month. Remember: seasonal foods will be a little different depending on where you live, soil conditions and weather.
BEST VEGGIES IN SEASON

CUCUMBERS
These green, crunchy vegetables are classified as fruit in the botanical world. They top the list of high-yield produce for juicers and add a sweet, mild flavor to any green juice. Cucumbers contain multiple B vitamins, including vitamin B1, vitamin B5 and vitamin B7 (biotin), along with quercetin and potassium.2
• Varieties: Pickling, slicing, Persian (minis) or English.
• Shopping Tip: When shopping for cukes, always look for bright, firm ones without wrinkles or yellow spots, and know that smaller varieties tend to be more crisp.
• Storage Tip: Keep cucumbers in a warmer section of the fridge, usually closer to the door, as cold temperatures can make them mushy. If picked fresh, they can last on the counter for a night or two without refrigeration. In the fridge, they can last up to a week.

YELLOW SQUASH
Yellow squash is a variety of summer squash which includes several crookneck and straight-neck varieties. It's a versatile veggie with a mild flavor that contains a ton of nutrition including folate, beta-carotene and lutein.3 The skin is edible, and where much of the antioxidants reside, so no need to peel it when you juice or cook it.
• Varieties: Yellow crookneck, straightneck, patty pan or scallop
• Shopping Tip: Look for summer squash with vibrant skins that are firm to the touch. Soft spots are a sign of rot. Choose the smallest squash available, as they tend to have the best flavor. If you grow them in your garden, better to pick them small then let them get long and stringy.
• Storage Tip: This squash must be stored in the refrigerator, ideally in the crisper drawer. Don't wash it until you are ready to eat it, as water on the squash promotes mold and rot.
BEST FRUITS IN SEASON

BLUEBERRIES
July is National Blueberry Month, making it a great time to add these powerful berries into your juices, smoothies and more. Blueberries are known as a rich source of antioxidants and in fact, some say they have the highest concentration of antioxidants of any fruit. Blueberries contain pectin, vitamin C, potassium, and manganese.4
• Shopping Tip: Look for firm, plump berries with dry skin. They should be a deep blue-purple color. Avoid any reddish berries as these can be sour. And look out for any containers with juice stains, which could indicate that the fruit has been bruised.
• Storage Tip: Berries can stay fresh on the counter overnight. After that, you'll want to refrigerate or freeze them. Don't store them in an airtight container as this can trap water and speed up mold or rot. Better to keep them in their container or a bowl. Store them in the main part of the fridge (rather than in a drawer) to allow for more air circulation.
LIMES
Available in the U.S. all year-round, these tropical, tart fruits are typically harvested from May to October, with their peak season running from July through September. That's why you might pay more for them at other times of the year. They are a great addition to any juice bringing both flavor and a ton of nutrients including vitamin C, antioxidants, potassium and more.5
• Shopping Tip: Pick up a lime and press it gently with your thumb. It should have a medium-softness, feeling somewhat soft but not hard. This is one fruit where scratches and brown spots don't affect flavor, so no need to worry about them.
• Storage Tip: Limes can last for up to a week at room temperature on the counter and should last up to a month in the fridge when stored in an airtight container or sealed bag in the crisper drawer.

WATERMELON
Watermelon is a great summer fruit because it's refreshing, hydrating and full of good-for-you nutrients, such as lycopene, an anti-inflammatory antioxidant that helps protect the body from free-radical stress known to damage cell structures.
• Shopping Tip: A ripe watermelon should feel heavy. See a yellow spot on your fruit? That's a good sign. This spot, known as the field or ground spot is where the watermelon laid on the ground before harvest. The larger the spot, the more time it spent ripening and getting sweet.
• Storage Tip: The USDA recommends leaving these melons at room temperature for best flavor and to help maintain nutrients. You can keep it on the counter out of direct sunlight. If you decide to cut it up, make sure the slices are tightly wrapped, in an air-tight storage container to preserve its texture and juiciness.

Juicing Tips
from
1. What are your top budget-friendly ingredients you love to juice during the summer?
Some budget-friendly fruits and vegetables for summer are watermelon, cantaloupe, pineapple, cucumber, zucchini and honeydew melon.
2. What are a few of your best batch juicing tips?
1. Juicing high-water content fruits and vegetables, such as watermelon, is a cost-effective way to increase your nutrient intake and get more quantity when juicing in bulk.

2. Storing juice in a mason jar can help it last longer and reduce oxidation. This is because the airtight seal of the jar limits exposure to air, which can cause the juice to spoil more quickly.

3. Buying fruits and vegetables in bulk from a farmers' market can often lead to discounts. It's a great way to save money while also supporting local farmers.

4. Seasonal fruits and vegetables are often more nutritious since they are harvested at peak ripeness. Take advantage of this by purchasing them in bulk during the peak season, when they are often available at a discounted price.
Inspiring Nonprofit to Know About
Each month, we celebrate an inspiring nonprofit that makes fruits and vegetables more accessible to everyone.
MAʻO operates one of the largest certified organic farms in Hawaii on 281 acres in Lualualei Valley, where they grow more than 40 different varieties of fruits and vegetables. The farm enterprise is co-managed by youth interns and apprentices, who receive training and mentorship to become entrepreneurial community leaders.
sources:
https://www.pewresearch.org/internet/fact-sheet/social-media
https://fdc.nal.usda.gov/fdc-app.html#/food-details/2346406/nutrients
https://fdc.nal.usda.gov/fdc-app.html#/food-details/170487/nutrients
https://fdc.nal.usda.gov/fdc-app.html#/food-details/2346411/nutrients
https://fdc.nal.usda.gov/fdc-app.html#/food-details/168155/nutrients
Choosing a selection results in a full page refresh.
Press the space key then arrow keys to make a selection.